Announcing Forge CLI #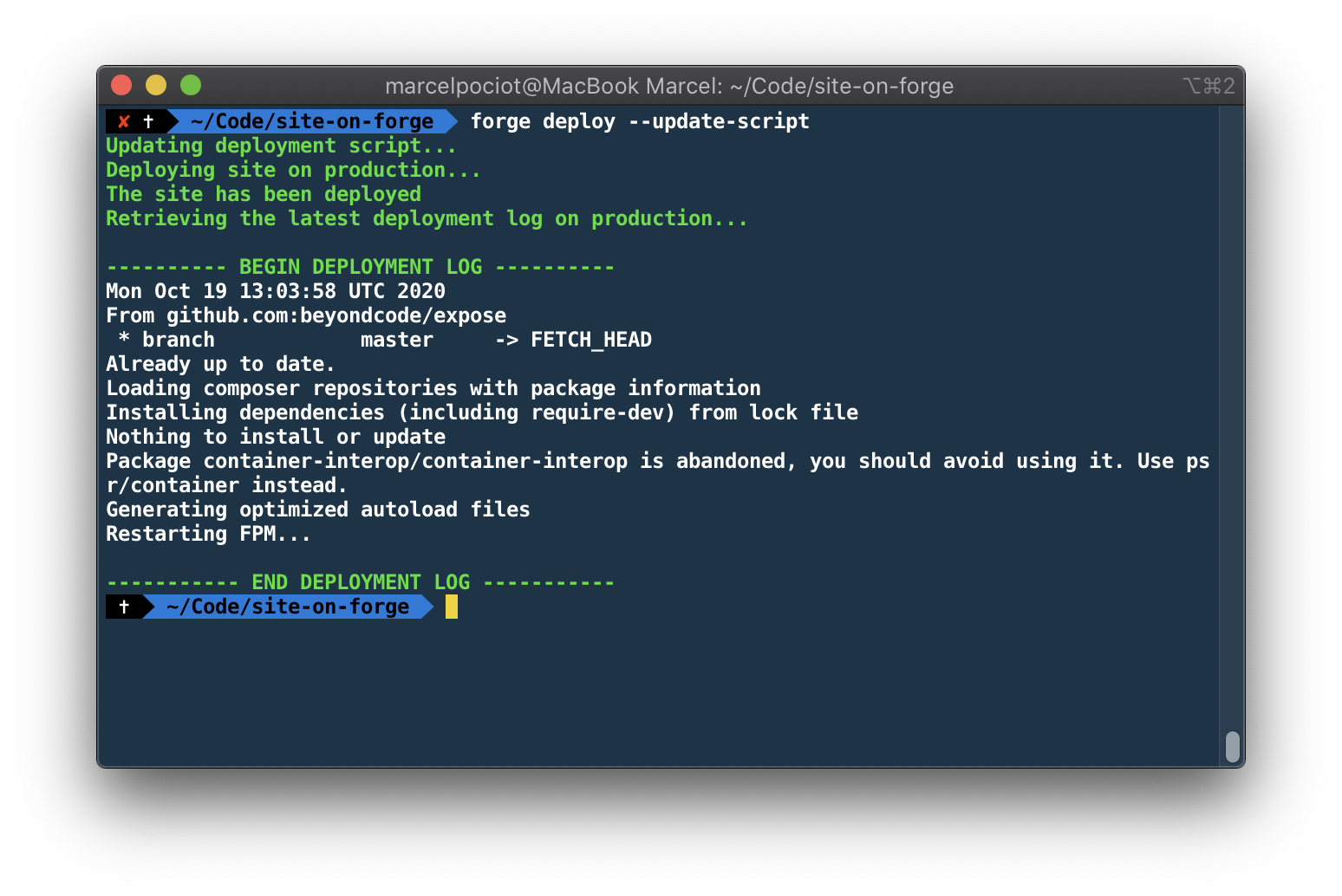 Today I'm happy to tag version 1.0 of Forge CLI - our latest open source package.
Now you might wonder: Forge CLI? Isn't that one of the many, many available Laravel Forge CLI tools? Why do we need another one?
So, yeah - Forge CLI is a CLI tool to interact with your Laravel Forge provisioned server and site. But it works different compared with all the other available tools out there. Let me show you what I mean.