Last week I announced that we at Beyond Code have been working on a pretty cool new app called HELO.
It's a desktop application for Windows, Mac and Linux that will make it super easy to test and debug your application mails during development.
Here's a screenshot of how it will look like: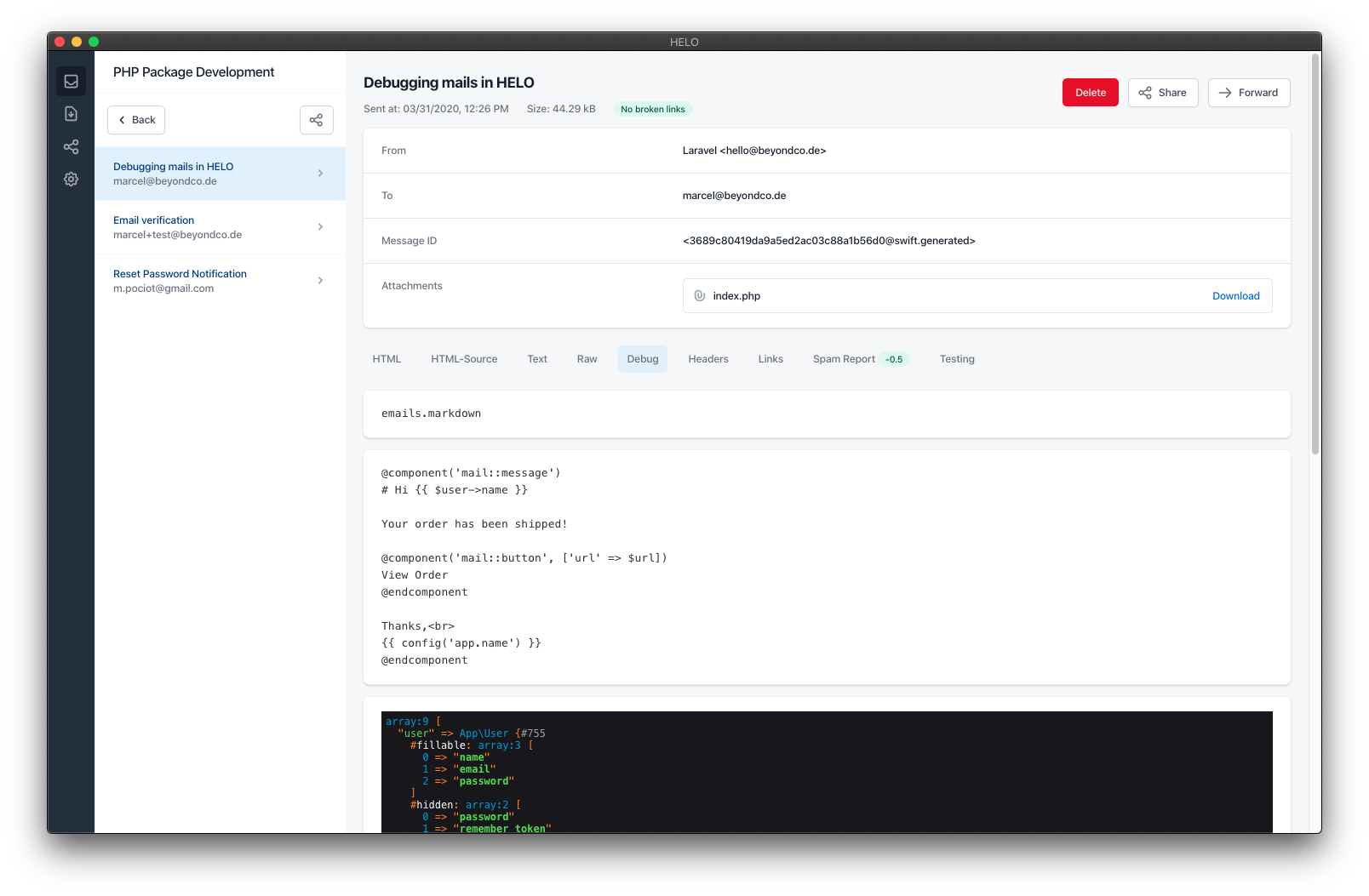 The feedback from beta testers already is great!
You can learn all about HELO's features at usehelo.com!
We hope to launch HELO in the coming two weeks and we are giving away 3 HELO licenses, including a year of HELO cloud!
You can enter the giveaway using the form below: